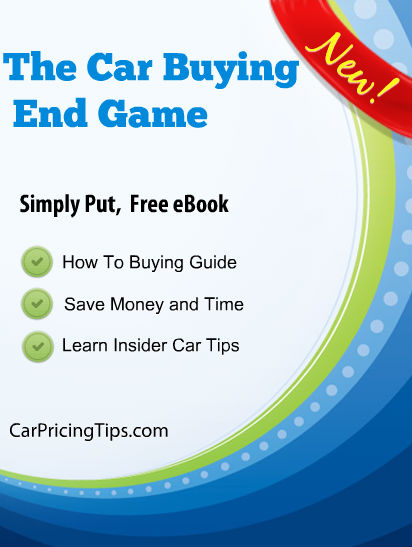 Knowing the Pricing Game
Buying a car is a costly affair and it involves a lot of considerations prior to finally taking it home. Of the many steps that is involved in the car buying process, it is handling the pricing and negotiating the same that is the real game turner. If you can do it well, then you will take home a nice car that fits your pocket well. But if not, then you will be stuck with an expensive vehicle that you cannot really afford and starts reaping you off financially.
Are Car Dealerships Very Transparent About Their Pricing?
Unfortunately, car dealerships are not very genuine and true about their pricing options with the clients. So, if you do not have a pre-approved loan, then ensure that you are aware of the tricks that they can play on you. So, make sure that you are not walking straight into their trap.
Handle Negotiations About Monthly Payments Wisely
This is where the trouble starts. When the salesperson starts talking about this, get alert. Smart salespeople will constantly try and focus on the low monthly payments so that they can talk much about the interest of loan and the length. Be on your guard when the dealers come out with the more dreading four square chart which is the best tool they have to confuse their clients. To tackle this situation, the best way out for the prospective car buyer is to play dumb. Just answer casually saying that you will be happy with the best price right at that moment and can keep discussing about the finances later. Keep the mode of final payment under the wraps and do not discuss it until and unless all the negotiations about the total car price is complete.
Don't Take It To Heart When They Comment On The Credit Score
Have a clear idea about your credit score or you will be giving the car dealerships a lot of space to rip you off. They will simply put you down with a nasty remark on how low your credit score is and how that can disqualify you to get a better rate. What you can do to turn the tables on them is by getting your credit score in details and keep it handy. It is always better to arrange for financing on own and knowing the credit score will put you in a better place when negotiations are concerned.
Do Not Believe In The Number Crunching Game
Remember one thing clearly. Salespeople are there to do business and doing all that sweet talk is just part of the game. They will not commit to any written numbers and all that they promise you will surely go into the dumps once the numbers reach the manager's table. They will just deny you promising those numbers and percentages that were honey to your ears. So, until and unless you see them actually giving the price they had agreed to, simply walk out.
Don't Fall For The Add-On's 
Steer clear of the extras that the dealership salesman will inevitably try to pile on you. The total car price can stand somewhere very expensive and way out of your budget that can also start burdening your loan. The best way to deal with this is by understanding which add-on's  will you really require. Also, do not forget to run a quick eye through the sell and financing sheets.