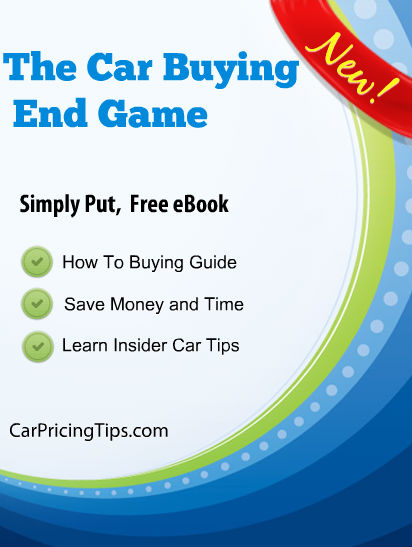 The Car Buying End Game Book
The Car Buying End Game Book
When its time for you to get a new vehicle you might not know where to begin. Starting  the car buying process for some is one of the most difficult thing to do. Some have had a bad experience in the past or just do not want to haggle and get another monthly payment or expense.  So how do you get started? Where do you begin? Here at carpricingtips.com we have put together "The Car Buying End Game".  Read the information and feel more confident you will have a guide to help you get through the process easier. Gain insight to a salesman point of view, and get started enjoying your new vehicle.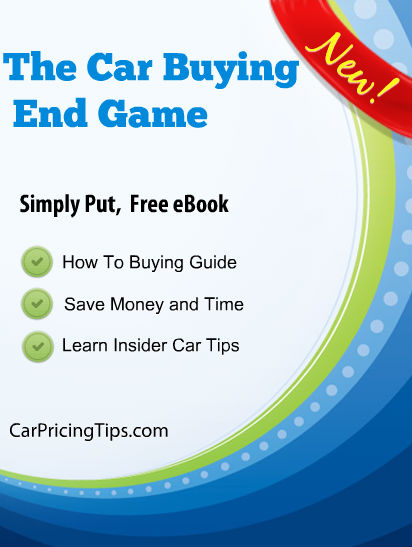 The Car Buying End Game Book and How to Buy a Car and Save Money.
Read this important information to help you make the best decisions when buying, leasing or purchasing a vehicle.
Step 1. The Starting Line: Know Your Budget and Stick to it
Step 2. What Type of Vehicle Do You Want and Need?
Step 3. Knowing Your Financial Position
Step 4. Knowing Your Trade-in's Value
Step 5. Shopping for Your Next Car
Step 6. Knowing the Pricing Game
Step 7. Selecting and Test Driving a Car
Step 8. Negotiating the Deal You Want
Step 9.  Signing the Paperwork and Completing the Contracts (Finance Contract and Lease Contract)
Step 10. The Finish Line: Taking Delivery