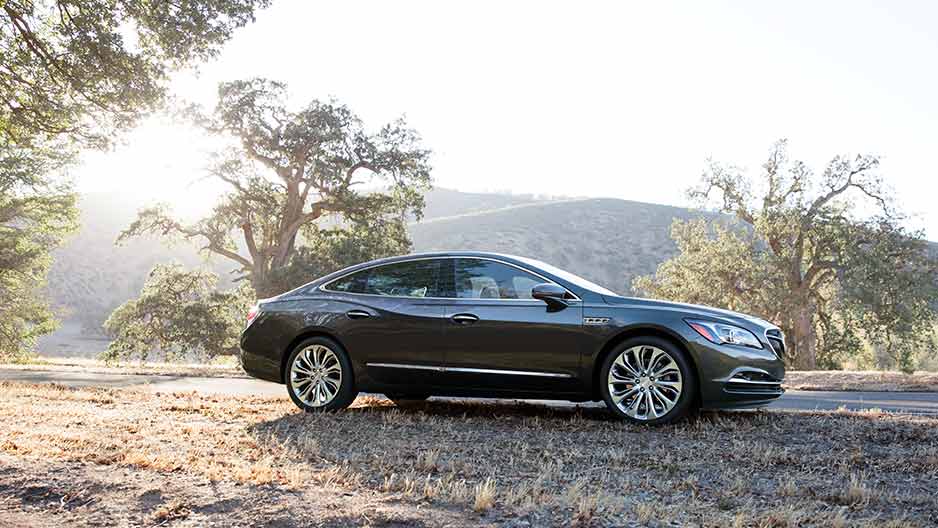 Top 10 States to Purchase a Car from
Best U.S. States with lowest fees and easy car buying transaction if a resident or non-resident moving to a particular state
Every day hundreds of people drive out their new cars from various dealerships only to feel that they might have got a better deal, had they done a bit more research. Budgeting is very important when buying a new since, because expenses keep piling in form of insurance, loan payments, maintenance, etc.
According to the Kelly Blue Book, the residents of U.S pay an average transaction price of $33,543. In addition to these auto payments, the U.S residents pay an additional $11,227 on average when buying a new car. However the costs vary by state, so by choosing the right place to purchase a car, you can save a considerable amount.
Here are the top 10 states where you can buy a new car at lower costs:
1. New Hampshire is the cheapest state when buying a car. The total cost of buying and owning a car for three years is equal to $8,098; insurance premiums are low (at $941 annually) and maintenance and repair costs are also low (at $337 per year).
2. Missouri comes next – cost of owning car for three years is $9,280. Cost of gas is very low at $1.59 per gallon.
3. North Carolina is the third cheapest state for buying a car. Car sales tax is low at only 3 percent; typically the tax and title fee costs are $675 compared to $1,733 in other states. Car insurance and registration fee is also low at $987 per year and $28 per year respectively.
4. Wisconsin the car insurance is cheapest in this state. It is typically $912 a year compared to $1,325 per year for other states. Gas and car expenses are also very low. The cost of owning a car for three years is $9,571.
5. Ohio has the lowest annual ownership and usage costs compared to any other state. Even though taxes are higher, it gets compensated by the low insurance premiums. Gas and maintenance is also cheap. Cost of owning car for three years is $9,595.
6. For Virginia the cost of owning a car for three years is $9,603. The state also has very low annual car insurance premiums and low gas prices.
7. Oregon has no car sale tax. The cost of owning a car for three years is $9,696. Gas costs are around $1,500 per year.
8. Alaska also has no sale tax and a title fee of only $15. The insurance and maintenance costs are low but the gas cost is somewhat higher. Cost of owning a car for three years in Alaska is $9,814.
9. In Maine the cost of owning a car for three years is $9,866 and this is because of the low insurance costs which is around $808 a year (least expensive in the U.S).
10. New Mexico has a car sale tax that is just 3 percent and a low title fee of $5. Gas price and maintenance is also very low.
Buying a Car out of the State
Many people would consider buying a car out of their own state to save costs, but is that a good decision? Let's find out. The main problem arises when you try to register the car in your home state. So if you are considering buying a car out of state, you must know what your state's registry will require to make the car legal. The three basic requirements are:
• Emissions & smog requirements
• Sales tax collection and
• Transportation the vehicle before registering it
However, buying a car from a private party will be much different from buying the car at a dealership, since you can get all the details and paperwork from the dealership but not from the private party. There might be other requirements in your state, so it is wise to check the state's registry requirements before buying a car out of the state.
Buying a car can be very exciting but you need to do a lot of research to make sure you get the best deal.
Colorado
Connecticut
Delaware
Florida
Georgia
Hawaii
Idaho
Illinois
Indiana
Iowa
Kansas
Kentucky
Louisiana
Maine
Maryland
Massachusetts
Michigan
Minnesota
Mississippi
Missouri
Montana
Nebraska
Nevada
New Hampshire
New Mexico
New York
North Carolina
North Dakota
Ohio
Oklahoma
Oregon
Pennsylvania
Rhode Island
South Carolina
South Dakota
Tennessee
Texas
Utah
Vermont
Virginia
Washington
West Virginia
Wisconsin
Wyoming