Research Tips when Buying or Leasing a Vehicle
Research– Stay home, do your research online for your new and used vehicle you are interested in. This way only visit car dealerships for test drives.
Introduction  Researching  a Vehicle
Just thinking of buying a new vehicle but completely at a loss as to how to get started? You are not the only one who might be facing such a dilemma. There are hundreds of other new car buyers too, totally lost in a maze as to how to lay their hands on their first car. There are two ways you can get some help in this regard. Either you take the cue from those who are known to you and have purchased a car recently. Or, you research extensively online and come up with your conclusions. The choice is yours.
When it concerns buying a car, not every factor would work same for everyone. But there are certain preliminary things that applies to every first time car buyer. This is like the stepping stone to a successful car buying process.
What Size of Car Do You Need– There is a big difference between what car you need and what car you want. The car you want can be a big, luxury vehicle that will not meet your budget. So, do not think about it even as this will make the choice more difficult. Think about the number of people who will be using the car. If you have a small family, then you won't need a big car. On the other hand, if you are a big family, then you have to think otherwise.
What Is The Type of Car That You Want– There are various kinds of cars available in the market. One can get Sedan, convertible, Hatch back, SUV or crossover, station wagon, or a minivan. Each make has its highs and lows. So, know all the features, see which fits your requirement and then decide the car you want to go with.
Take Into Account The Other Cars in The Class– With new cars hitting the showrooms every now and then, car buyers will have more than one choice in hand at a given point of time when it comes to buying a new car. You might have a specific car in your mind, and it is better to stick to your choice but it does not hurt to consider the others available options in the same class. Who knows whether or not you are compromising or missing out on a good car at a lesser price may be.
How Are You Going To Use The Car– The purpose of buying the car also helps in making the correct choice. If you are buying it for personal use, then you might have a different budget. On the other hand if you are buying it to put it up as a commercial vehicle, then you would need a more sturdy car. You might even want to consider buying an used car for that matter.
What Kind Of Warranties Are Available– The auto manufacturers warranties vary from one auto manufacturer to another. Also, the warranties might vary with the brand that you are thinking to buy. The auto warranties from the manufacturers tend to lapse after a certain number of miles are covered. It is always advisable to get an extended warranty to cover for expenses during a mishap. A thorough research of the warranties available in the market currently will also affect your car buying decision.
All Wheel Drive and Fuel Economy– An All wheel drive is definitely a safety feature but think whether it is a must need for you or not. If you can do without it, then do not sign up for the same unnecessarily. Also, find out which car is fuel efficient and gives you more miles with less fuel consumption. The last thing you would want is an oil guzzler that breaks your bank.
These are just a few pointers to get started. There is nothing called a perfect car buy you can always find one that suits your needs and your pocket.
There are so many tools to help you research for a new or used vehicle. So we put together the best websites and resources that will be the most helpful in your ultimate goal.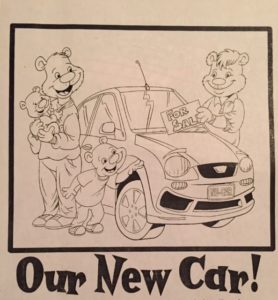 This includes researching by:
1. Auto Manufacturers (Brands) Read More
2. Search by Price (Budget) Read More
3. Search by Style (Cars, Trucks, Suv, Hybrids, etc.) Read More
4. By Miles Per Gallon (MPG) Read More
5. Side by Side Comparisons Read More
6. Top picks by magazines, Consumers Reports (cars.com) Read More
7. Search by Best Ratings & Reviews (IIHS, Gov, Crash Tests) Read More
8. Search by Warranty Read More
More often than not the first thing we find buyers begin with is the type of cars, trucks, suv's etc. that they are interested in. Especially a vehicle that can catch their eyes and heart. Some people choose an auto by the color, shape, design or by size.
So start here and research by auto manufacture and find a vehicle that you find attractive and makes you say " I Love that Car".
Quick Tip: When visiting a dealership we can all agree price is important, more important is test driving a vehicle that you intend to purchase. Don't be afraid to test drive the vehicle for an extended period of time its a big decision and you want to be 100%. If a salesman accompanies you, make sure you are not distracted by conversation. Pay attention to the details, you will spend many hours in this vehicle. So we'll say it again the test drive is very important.