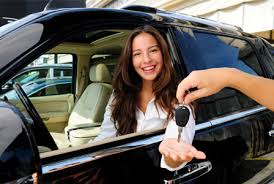 Best Times To Buy a Car, and Best Month to Buy a Vehicle
Most bargain hunters wait for late summer to shop for a car because dealers are eager to clear out their inventory and make room for new models. Many more rebates and dealer incentives are available.
Another goodtime to buy a car can be the last week of the month or quarter, mostly on the last weekend.
This is because salespeople have monthly or quarterly sales quotas.
Historically, the months of November, December, and January are the slowest at new car dealerships. In these months however dealers are eager to move out inventory because few people are visiting their showrooms.
Some also say that you might try buying in March because the fiscal year for several automakers ends on the last day of that month, and they tend to pile on incentives and discounts. As a rule, avoid buying in April. That's generally been one of the most crowded selling periods because millions of car shoppers receive tax refunds, discounts are sparse in April.
March and May are also considered good months to purchase a new car, with the average transaction prices within a hundred dollars in July's. If you're browsing for a large or mid-size car, you'll get the best deal in May and June. If you're looking for something sporty and exotic then your best bet is during the colder months particularly around January. Purchasing a flashy exotic car during this month can save you an average of $14,000.
When is the best time to buy a car ?
The truth is the best time to buy a vehicle is when you are ready and need a vehicle. Their will always be a time when you can save more or less, but don't rush into a vehicle if your timing is not right.
Always be sure to negotiate and do your research on the vehicle your interested. Visit the official auto brands website for the best online offers available.
Visit the current offers page and see from manufacture to manufacture what special deals and promotions are available to you.