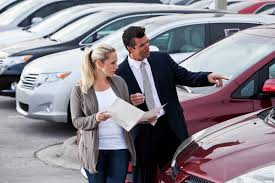 Best Month to Buy your Car In
Historically, the months of November, December, and January are the slowest at new car dealerships. In these months however dealers are eager to move out inventory because few people are visiting their showrooms.
Some also say that you might try buying in March because the fiscal year for several automakers ends on the last day of that month, and they tend to pile on incentives and discounts. As a rule, avoid buying in April. That's generally been one of the most crowded selling periods because millions of car shoppers receive tax refunds, discounts are sparse in April.
Best Time of Month Video to Buy a Car and Save Money
Some say early in the week can be the best time of a given month to buy a car because sales people have more time to work with you after a busy weekend. Most dealers have a quota of sales they need to fill and it runs per month. So what if the dealership is short on their sales quota at the end of the month? Dealers often work on a stair step program that can earn the dealership extra dealer cash that can pay them thousands of dollars if they hit their new car goals.
The dealership can earn significant rebates for selling a certain amount of vehicles. IF they are under their quota, they will be desperate to sell in the last week of the month. This can give the consumer a big advantage to save money and time. Check out Edmunds.com for a list of the best new car deals available.
Remember the best time of month to purchase a car is when you are ready and have finished your research.